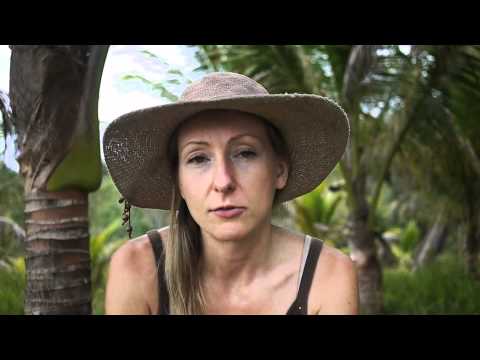 I was recently made aware that one can employ some of our gut flora to work in the garden, improving the soil.  And so, in order to be able to grow some regular vegetables and leafy greens I have decided to try it out.
To start with, I got some lactobacillus from a health food store, and decided to see if I can grow it in coconut water.
I got some help from my friend Fabio.  Very swiftly, he climbed up a coconut tree and got me some fresh, young coconuts.  I then took out the coconut water and used it as the basis for my lactobacillus culture.
In the future I will report back to you, letting you know how the bacteria affect the soil and the plants.
No related posts.